€23.95
The Big Dog is designed for golfers that prefer an oversized grip with less taper. The subtle taper and modified cylindrical shape increases the size of the grip in the bottom hand, encouraging proper release of the putter head. By using the same proprietary PURE Tack rubber compound found in all our other grips, The Big Dog is extremly durable and acutally a little heavier than other grips of its size currently in the market. Weighing in at about 120 grams, The Big Dog puts some weight in your hands and delivers a counter balance effect that increases the stability of the club head throughout the putting stroke.
The DTX is our first collaboration with Hank Haney. A combination of contrasting textures, the DTX delivers a great simulation of a cord feel, but adds our seamless molding and rubber technology. Its unique combination of rough and tacky texture is great for any golfer looking for a secure connection with the club, including cord players.
Description
details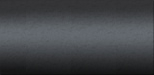 Texture
Tacky – Smooth
responsiveness

Weight Variance
All PURE grips are made to industry leading +/- 1 gram weight tolerances. For exact weight specifications, by style and rubber color, please refer to the Weight Specifications Chart here.
Available Sizes:
0.580 Round
Materials:
100% Proprietary Rubber Blend
Feel
Firm